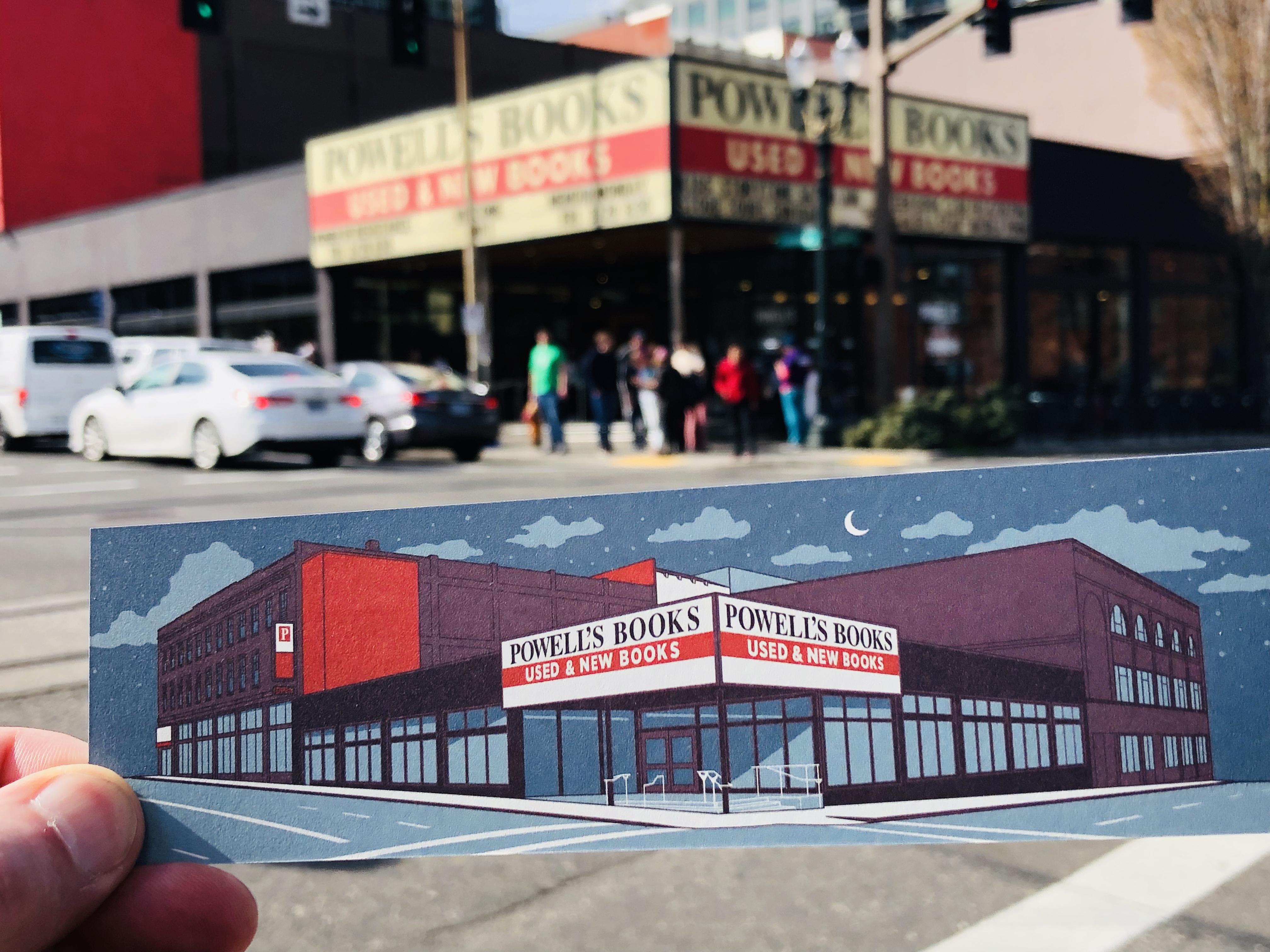 The 2019 AWP Conference brought me to Portland, Oregon, where I had the blissful opportunity to roam the aisles of the iconic indie bookstore, Powell's. With five stores in Portland and a two million-volume inventory, Powell's is powered by the passion of its employees. One of Portland's main attractions, Powell's hosts over 500 author events a year, in addition to children's storytimes, writing workshops, game demonstrations, and book clubs. Through Powells.com and an expansive online community, they reach readers around the world.
Two of my recent favorites, SING TO IT by Amy Hempel and FOX 8 by George Saunders, were among the staff picks.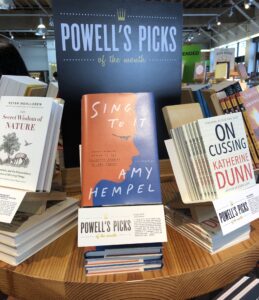 "In SING TO IT, stories told in just a handful of spare paragraphs glint like small precious stones, while others fill page after page of uncommonly brilliant prose, throwing the lid back on the treasure chest. This remarkable collection—Hempel's first in over a decade—was every bit worth the wait." ~ Tove H.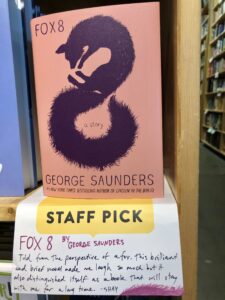 "Told from the perspective of a fox, this brilliant and brief novel made me laugh so much, but it also distinguished itself as a book that will stay with me for a long time." ~ Shay
Oh yeah, and in the "C" aisle I stumbled upon an old friend.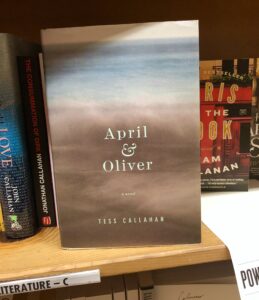 Michael Powell began Powell's as a grad student in 1970, encouraged by friends and professors, including novelist Saul Bellow. Michael's father Walter and later his daughter Emily helped him to create a bookstore with an unorthodox recipe: used and new, hardcover and paperback, all on the same shelf; open 365 days a year; and staffed by knowledgeable and dedicated booklovers. Four decades later, Powell's Books continues to operate as a third-generation family-owned business with Emily Powell at the helm.
Says Emily: "My grandfather taught me that our job is to connect the writer's voice with the reader's ear and not let our egos get in between. My father taught me not only the love of the book itself but also how to love the business of bookselling."
The next time you're in Portland, don't miss this booklover's dreamscape.