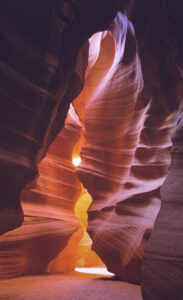 This article was originally published in SwaayMedia on March 16, 2017.               
Keeping Focused & Calm in a Turbulent World by Tess Callahan
If you wake up these days feeling the tone and outlook of the world around you has taken a surreal shift, you're not alone. Like many of us, I have enlisted my feet and hands in fuller engagement in our democracy. It feels good. But as much as that outer expression helps, I've felt a parallel need to process these changes inwardly.
SIX FRIENDS AND I TOOK TWO HOURS ON A RECENT FRIDAY NIGHT TO GROUND OURSELVES IN THE NEW REALITY THROUGH A SERIES OF SHORT WRITING EXERCISES FOLLOWED BY HONEST CONVERSATION. WE EXPLORED QUESTIONS ABOUT OURSELVES AND SHARED WHAT WE CAME UP WITH IN THE HOPE OF FINDING A PATH FORWARD. Read More »