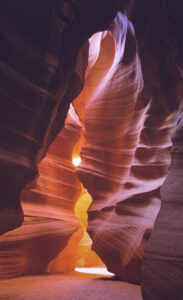 This article was originally published in SwaayMedia on March 16, 2017.               
Keeping Focused & Calm in a Turbulent World by Tess Callahan
If you wake up these days feeling the tone and outlook of the world around you has taken a surreal shift, you're not alone. Like many of us, I have enlisted my feet and hands in fuller engagement in our democracy. It feels good. But as much as that outer expression helps, I've felt a parallel need to process these changes inwardly.
SIX FRIENDS AND I TOOK TWO HOURS ON A RECENT FRIDAY NIGHT TO GROUND OURSELVES IN THE NEW REALITY THROUGH A SERIES OF SHORT WRITING EXERCISES FOLLOWED BY HONEST CONVERSATION. WE EXPLORED QUESTIONS ABOUT OURSELVES AND SHARED WHAT WE CAME UP WITH IN THE HOPE OF FINDING A PATH FORWARD.
These six friends and I—we call ourselves The Circle—have been meeting semi-monthly for about fifteen years. We've explored our lives through various prisms, including dream interpretation, Jungian archetypes and the 17 stages of the Hero's Journey. We take turns orchestrating the evening, using various tools with the aim of distilling insight.
On our first post-inauguration meeting, it was my turn to lead the evening. I came up with a short visualization to help put us in touch with our inner wisdom. Afterwards, we took up our pens and worked silently together to explore five sets of questions in the hope of shielding our inner weather from the outer climate.
Having the Courage to Explore Your Canyon
When I was in college, I had a powerful dream that I was standing on a cliff over a vast, vaporous canyon. With me was a giant Great Dane with the heart of a horse whose job was to lead me down the trail. Later a Jungian dream analyst told me the vast space was my soul, not to be feared but to be explored. The dog-horse was my guide, and if I didn't descend on my own, life would take me there. Better to go voluntarily.
If you've ever trekked the real Grand Canyon, you know the river that formed it was a buzz saw through time. Each descending layer of rock represents billions of years. The deeper you climb, the more you penetrate the oldest part of the canyon. We are like canyons, too. We operate on the busy surface, preoccupied with the here-and-now of careers, family and friends, but it can be enormously grounding to take time to journey down to our center.
The hectic surface of life is full of the people, places and situations that occupy the here-and-now. They reflect back the refrains that circle in our heads. But if we take a moment to step back from fires at work, interpersonal conundrums, political chaos or whatever weather is raging on our cliff top in order to slip down into the peaceful space of our inner canyon, we can gain clearer perspective.
The constant noise of life can make us skittish about silence, but the deepest part of you, ancient and timeless, is your pure essence, the you-ness that would still be you even without your job or family or even your name—the core of your being that carries and supports you. It's worth a visit.
The levels of rock in a canyon are like the layers of your experience, the storms and earthquakes you lived through, both personal and collective. They can remind us of how we've reacted to difficult times in the past, moments when we stayed centered or lost touch with ourselves. We can begin to notice our signature reactions and go-to patterns. Maybe we've been operating on autopilot without realizing it. Even a moment of introspection can help us retake the reins.
CENTERING QUESTIONS IN TIMES OF CHANGE
Alone or with friends, take a few minutes to write your reaction to the following questions, picking and choosing the ones you are drawn to, or better yet, the ones you absolutely do not want to answer. Exploring the question you have the most resistance to may give you the biggest payoff.
DO I TRUST MYSELF AT WORK AND IN LIFE?
IN WHAT SITUATIONS AT HOME OR WORK DO I NOT TRUST MYSELF? WHEN HAVE I ACTED IN A WAY THAT'S NOT TRUE TO MYSELF? DO I BELIEVE MORE IN OUTER OR INNER SECURITY? HAVE I PAID MORE ATTENTION TO THE CARE OF APPEARANCES OR MY DEEPEST INSTINCTS?
CAN I LOOK MY FEAR IN THE EYE? HOW ABOUT MY POWER?
If my anxiety were visible, what would it look like? When does fear take hold of me? In what circumstance do I hand my power over? Does lack of self-trust allow fear to control me? If I could look my own power in the eye, what would I see?
WHICH NETWORKS IN MY LIFE ARE SUPPORTING ME? OR DRAINING ME?
What alliances am I part of at home, at work and socially? Which groups strengthen me? Which are draining? How can I fortify my healthy networks and disentangle from the others?
WHAT EXPERIENCES AM I SEEKING?
If I've deliberately chosen to be in my current life circumstances, in this space and time, in my current relationships, job and society, what am I here to experience? How can this changing time enable me to become my truest self?
WHAT GIFTS DO I BRING?
What is my highest inner priority, my driving force? How can I strengthen it? What gifts, talents and tools can I offer to changing situations in my job, relationships or society? How can my contribution make me more myself?
After exploring these ideas alone or with friends, the storms on the surface of your life may still rage, but your inner weather may be calmer, clearer, and renewed with self-trust.
Tags: calm, entrepreneur, focus, lifestyle, mindset, peace, swaaymedia