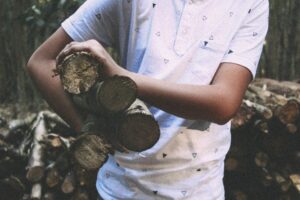 Here's a writing prompt for personal journal writing, poetry or fiction:
1. For inspiration, read or listen to the phenomenal work "The Things They Carried" by Tim O'Brien. Notice what each character chooses to carry and what that tells you about him.
2. Make a list of the things you carry on your body, in your purse or backpack, in your wallet, etc.
3. Think of each item as a metaphor, a signpost pointing to something else. Maybe your reading glasses point to your feelings about aging. Maybe your keys symbolize the different compartments of your life, the places you inhabit. Maybe your driver's license represents the face you show to the world. Draw a line from each object to the thing it stands for.
4. Now add to the list the things you carry that are not reflected by physical objects, your preoccupations, worries, hopes, etc. Include any thought patterns that routinely circulate in your mind.
5. Read over your list and circle the things that jump out at you, the ones that hold the most energy. Free write about them for five minutes. As much as possible, include details of time and place. Incorporate smells, sounds, tastes, textures, temperatures, colors and patterns–all of the senses.
Allow your musings to arrange themselves into lines of poetry or a character sketch for fiction.
Tags: prompts