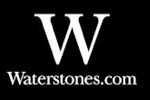 Tess Callahan discusses how an unlikely friendship can change your life. (Originally published by Waterstone's Book Quarterly).
My novel, April & Oliver, germinated in part from my own experience. The book explores a tumultuous relationship between former childhood friends who alter the course of each other's lives. Nowadays, we tend to pooh-pooh the idea that a single person can change your life. It's more popular to think that we single-handedly manage our destinies. But do we?
When I was a child, I had a friend who changed my life. In contrast to my shy reticence, she was all quest and adventure. In my postage stamp of a yard, she created an imaginary kingdom complete with wild beasts and fiery horses. Every day was a raucous journey full of delight, ending with happy exhaustion. Then one day when we were at the cusp of adolescence, there in the yard of our girlhood dreams, my friend gave me a shove, and then another and another, until there on the ground I slowly comprehended that I was being pummeled. I ran into the house, too astonished to cry. She never knocked on my door again, long braids speckled with leaves, to say, 'Let's ride our bikes,' or 'I have money for ice cream'. I was a year younger than she, which meant nothing at seven and eight, but everything at 12 and 13. There was so much I did not know – that her father had MS, that her mother had a brain tumor, that her brother was using drugs, that from the age of nine she routinely cooked dinner for her entire family. I did not know that she had found new friends who didn't wince at curse words or mind smoking cigarettes behind the drugstore. I was infuriatingly naïve; what else could she do but slug me?
Only as an adult, after marrying and having my own children, did I begin to piece together what her childhood must have been like. I understood, finally, that she took out her frustration on me that day because I was the only one who could fill that role, and because she knew I would always love her. And I do.
In my novel, April and Oliver experience a seamless childhood together, without comprehending the separate circumstances that mold them. After growing up into wildly different people, their lives collide when they meet again as virtual strangers. Carl Jung held that romantic love is largely based on projection. Infatuated people do not actually see one another, but rather a reflection of themselves in the lover's eyes. Picture the Greek hero Narcissus fixated on his image in the river. April and Oliver initially succumb to that, but they are also straight shooters. They see through the false personas each has created to the essence they remember. They irritate each other because they call up so much that is buried. They bring each other's shadow sides to light, which causes havoc, but which also turns each toward inevitable honesty.
My childhood friend changed my life, not because of the fat lip on what turned out to be our last day, but because of the endless hours of playing beneath the arc of the forsythia, riding the big salty waves at the beach, and falling off our chairs laughing at a kitchen cabinet that regularly popped open of its own accord. She saved me from my inwardness and taught me how to be a friend. She also taught me that sometimes it is natural for friendships to end.
At one point in April & Oliver, April gives Oliver an antique mirror. In it, he sees not an idealised projection, but his actual self with all of its crushing reality. What did my friend see in me that day in the yard? Her own lost self, perhaps? The child she no longer was? The danger of our shadow side is not in seeing, but in failing to see. April reflects back the truth of Oliver's life, with all of its muck and radiance. In Four Quartets, TS Eliot wrote, 'And the unseen eyebeam crossed, for the roses/Had the look of flowers that are looked at.' Being present is transformative on both ends of the gaze. How lucky we are when we have a friend who notices who we are, even when we cannot see it ourselves.