Events
Read an Excerpt
READINGS:
Paramus Public Library


Join me at the Paramus Public Library on October 26, 2011 at 7pm for a reading and group discussion of April & Oliver, as well as Q&A about my upcoming book. The library is located at E116 Century Road, Paramus, NJ, 07652. For more information, please call (201) 599-1300.
The Book Revue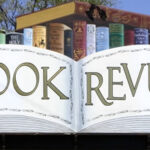 Join me for a celebration of great summer reading at 7PM on July 15, 2010 at The Book Revue, 313 New York Avenue, Huntington, NY 11743-3341, (631) 271-1442. A summer beach basket will be raffled off, including wine, a gift certificate, flip flops and other fun stuff.

Marmalade Cafe
El Segundo, California
Tel: 310-648-7200
Thursday, June 4, 2009 at noon
Tickets required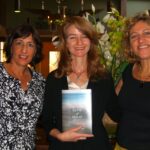 7051 Clairemont Mesa Blvd. #302
San Diego, CA 92111
Store Phone:858-268-4747
Thursday, June 4, 2009 at 7 pm
Reading & Book Signing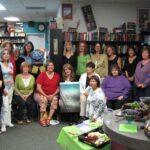 296 Walnut Street
Newton, MA.
Store phone: 617-244-6619
Sunday, June 7, 2009 at 2pm
Reading & Book Signing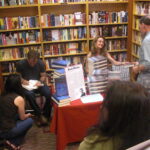 112 Eisenhower Parkway
Livingston, NJ 07039
Store phone: 973-758-1310
Saturday, June 13, 2009 at 7pm
Reading & Book Signing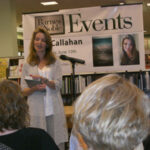 313 New York Avenue
Huntington, New York 11743
Store Phone: 631-271-1442
Thursday, July 9, 2009 at 7 pm
Reading & Book Signing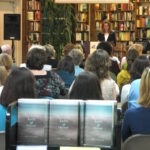 3158 Main Street
Buffalo, New York 14214
Store Phone: 716-837-8554
Thursday, July 16, 2009 at 7 pm
Reading & Book Signing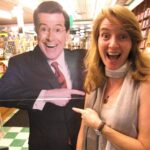 >
>
>
>
>
>
>
>
York Quay Centre
Toronto, Ontario Canada
Wednesday, September 30, 2009 at 7:30 pm
Reading & Book Signing
Book Fair/Cocktail party at:
Catherdral School of Saint John
1047 Amsterdam Avenue
between 11th & 12th Streets
New York, NY 10025
Thursday, December 3, 2009 at 7:15 pm
Reading & Book Signing
Best American Poetry
www.thebestamericanpoetry.typepad.com
Guest Blogger
June 28 – July 4
Drey's Library
http://dreyslibrary.blogspot.com
Guest Blogger
June 14 – June 20
BlogTalkRadio Live Interview
http://www.blogtalkradio.com/grandcentralpub/2009/06/30/Live-Interview-with-Tess-Callahan-author-of-April-Oliver">