Essays
Read an Excerpt
Essays are downloadable in PDF format and require Adobe® Acrobat Reader®, click and download it free from Adobe®.
National Public Radio: Three Books about Dads who Love Dangerously, June 19, 2010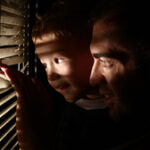 Sunday is the day we remember our doting, caring dads — but this Father's Day, Tess Callahan wonders whether it's possible for a dad to overextend his love. She looks at three books where a father's protection means keeping some dangerous secrets.
How an Unlikely Friendship can Change your Life: Tess Callahan on April & Oliver

Do You Feel This? The first day of the rest of your life as a mother.
April, Oliver & the Power of Now